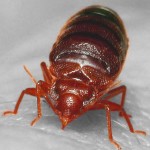 How to get rid of Bed Bugs?
Inspection and identification is the first and foremost step in getting pest problems under control. Some Tips to prevent bed bugs include reducing clutter, vacuum frequently and thoroughly, checking 2nd hand furniture, and adding protective covers to your mattresses.
Bed bugs can live in almost any crevice or protected location. The most common place to find them is the bed or where people sleep. This is especially true during the early stages of a problem. As infestations grow larger, getting the bed bugs under is more difficult since they will tend to move beyond beds and into other locations.
Preparing for Treatment:
Preparing for bed bug treatment is tedious but vital to the process. Our Carefree professionals has created and will provide you with a comprehensive preparation list to guide you though the process fast and easy. We have specific policies of our own to ensure everything goes accordingly and you are bed bug free at the end.
It is recommended that anyone experiencing a infestation to contact a pest control professional and arrange for a consultation right away because the infestation will just keep growing. Professionals are trained not only to address current infestations but also to prevent future infestations. Scheduling a home inspection is free and it will save you time and money.
BED BUGS
PEST CONTROL
Bed bugs are parasitic insects of the cimicid family that feed exclusively on blood. Their bodies are almost flat. This makes it easy for them to hide in cracks and crevices during the day. The body is able to enlarge when it feeds on the blood of a human host. After it feeds, the bedbug is round and almost plump.
The immature bed bugs, called nymphs, are almost as small as the head of a pin. They are almost colorless, but after they get a blood meal, they turn rusty red.
The nymphs shed their skin several times as they develop into adult bedbugs. People may notice these cast-off skins, especially if there are a large number of bedbugs.
Our pest professional will create a tailored solution for your home or commercial needs.
Your Carefree technician can come periodically to monitor your home and help prevent an infestation with BED BUGS.
GET QUOTE NOW
30 DAYS MONEY BACK GUARANTEE
We accept all credit and debit cards!