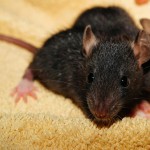 How to get rid of Rodents?
Inspection and identification is the first and foremost step in getting pest problems under control. Rodents are some of the most adaptable creatures on the plant and can be extremely difficult to exterminate. Small populations of rodents can become full-blown infestations in very little time.
Evidence of rodent activity:
Observing the animal.
Their burrows or dens, plant damage, feces, tracks, rub marks from their oily fur contacting surfaces.
Damage to inanimate objects caused by gnawing.
Damage to food and food containers.
Bits of paper or vegetation they use to construct nests.
Rodents usually gain entrance to a home or building through openings that lead inside from the exterior. However, rodents may hitchhike inside when infested items are brought into the building. They are instinctively wary of things new to their environment, including rat control measures such as traps and bait, and colonize in attics, burrows, under concrete and porches, in wall voids and other hard-to-reach places.
Rodent control is best started prior to infestations. In order to protect your home, business and health from rodent infestations, professional, customized solutions are often necessary.
It is recommended that anyone experiencing a infestation contact a pest control professional to arrange for a consultation. Professionals are trained not only to address current infestations but also to prevent future infestations. Scheduling a home inspection is free and it will save you time and money.
With about 2,300 species of rodents, the appearance and identification of rodents is a very broad and diverse topic. Most rodents that are associated with homes and businesses are mice, rats, squirrels, chipmunks and voles. Other mammals that may be familiar to homeowners, but are not rodents, include rabbits, shrews, moles and groundhogs. Rodents have large incisors they use to chew, have fur, and relatively large eyes.
They can harbor and transmit a number of serious diseases and introduce disease-carrying parasites such as fleas and ticks into your home.
Our trained technician will create a tailored solution for your home or commercial needs.
Your Carefree technician can come periodically to monitor your home and help prevent an infestation with RODENTS.
GET QUOTE NOW
30 DAYS MONEY BACK GUARANTEE
We accept all credit and debit cards!